Visual clarity and detail
Ultra WQHD
The CH890 has a screen resolution of 3440×1440—approximately 2.5 times the pixel density of Full HD—that delivers razor-sharp images. You can see more details at a glance and have a complete view of large web pages and documents with less scrolling and zooming.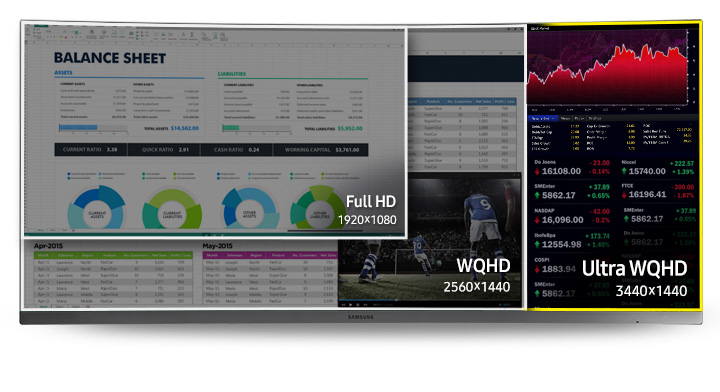 USB Type-C – Ultimate connectivity with a single-cable
The USB type C port enables you to power, send data and even display signals between devices with just one connection. Its single connection architecture enables you to enjoy a work environment that is clutter-free as well as stress-free. 
*Depending on your monitor and power requirements, it may not support charging; SH85 and CH80 support charging only for devices up to 45W. CH89 supports devices up to 65W.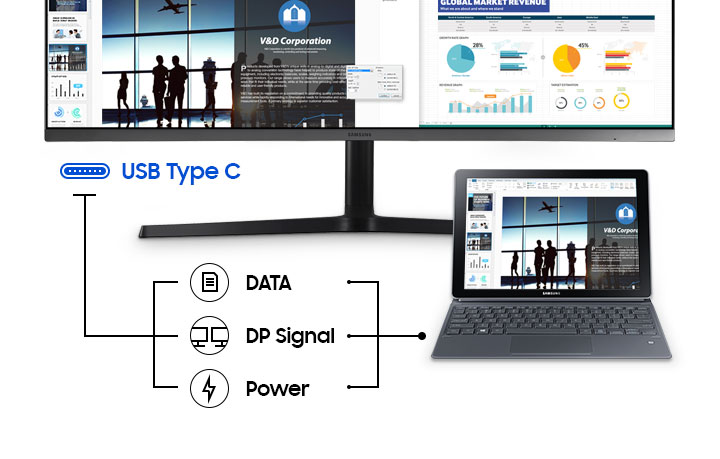 Say goodbye to dual-monitor inconvenience
The 34″ CH890 is ideal for multi-taskers who need more on-screen space for their big ideas but want to do away with the hassle of dual-monitor setups. With its ultra-wide display you can experience truly seamless single-monitor multitasking.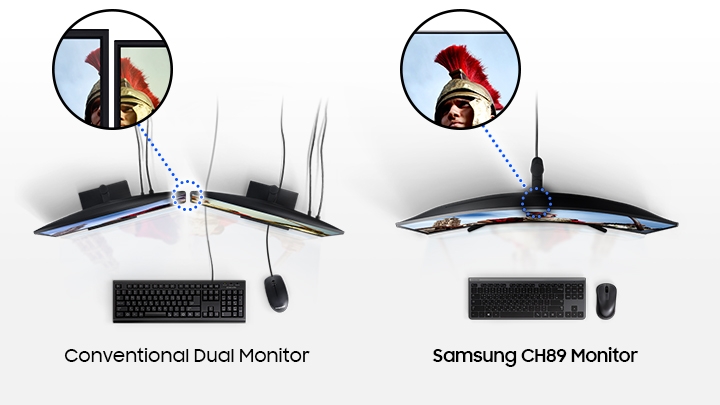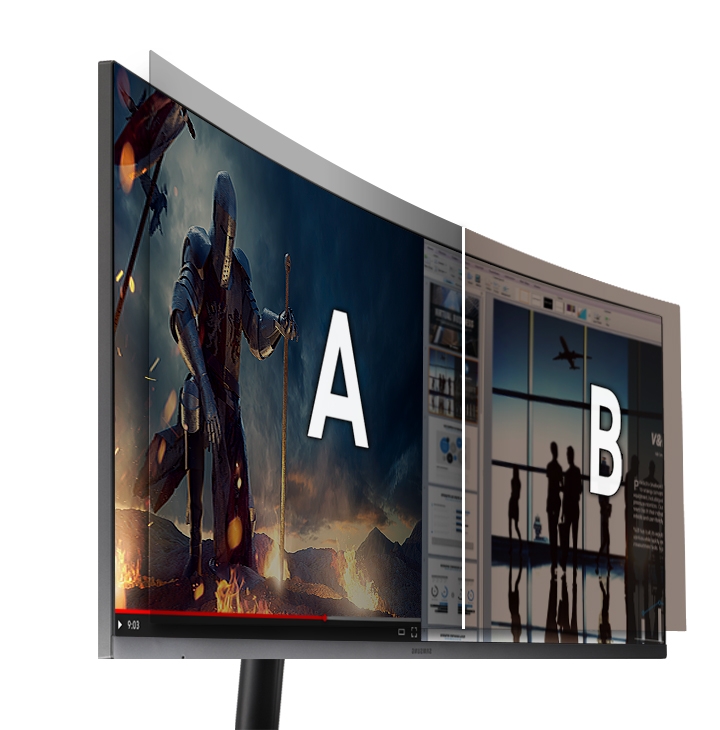 PBP Dual-Screen Function
Samsung's Picture-by- Picture capabilities let you connect to two different devices at the same time while still maintaining the original image quality.
PIP Sub-Screen Display
The Picture-in- Picture feature allows you to do away with the need for a second monitor even when you are multitasking. You can resize the second image down to 25% of the screen and position it virtually anywhere you wish.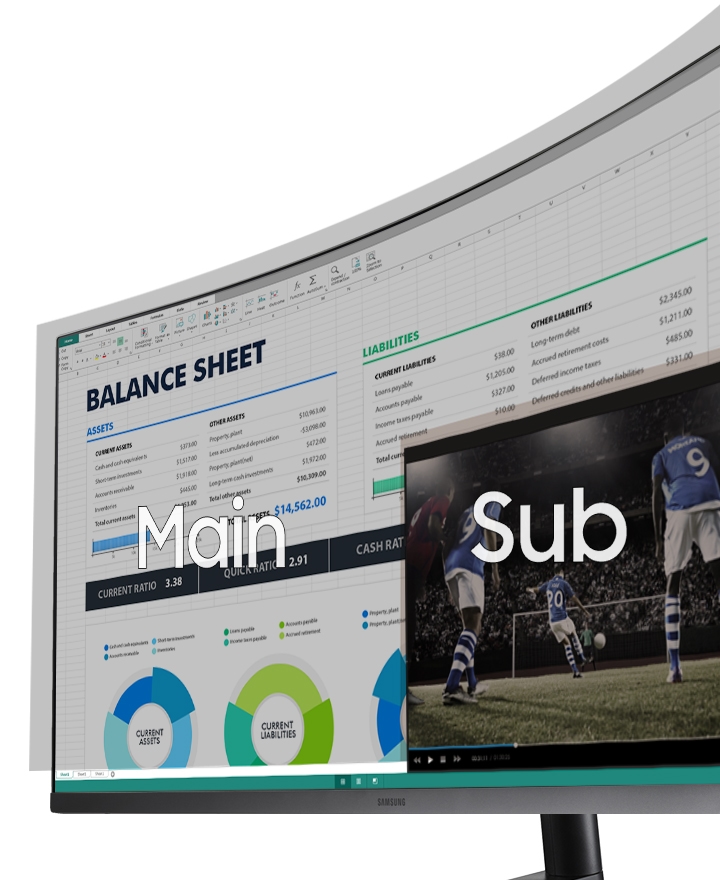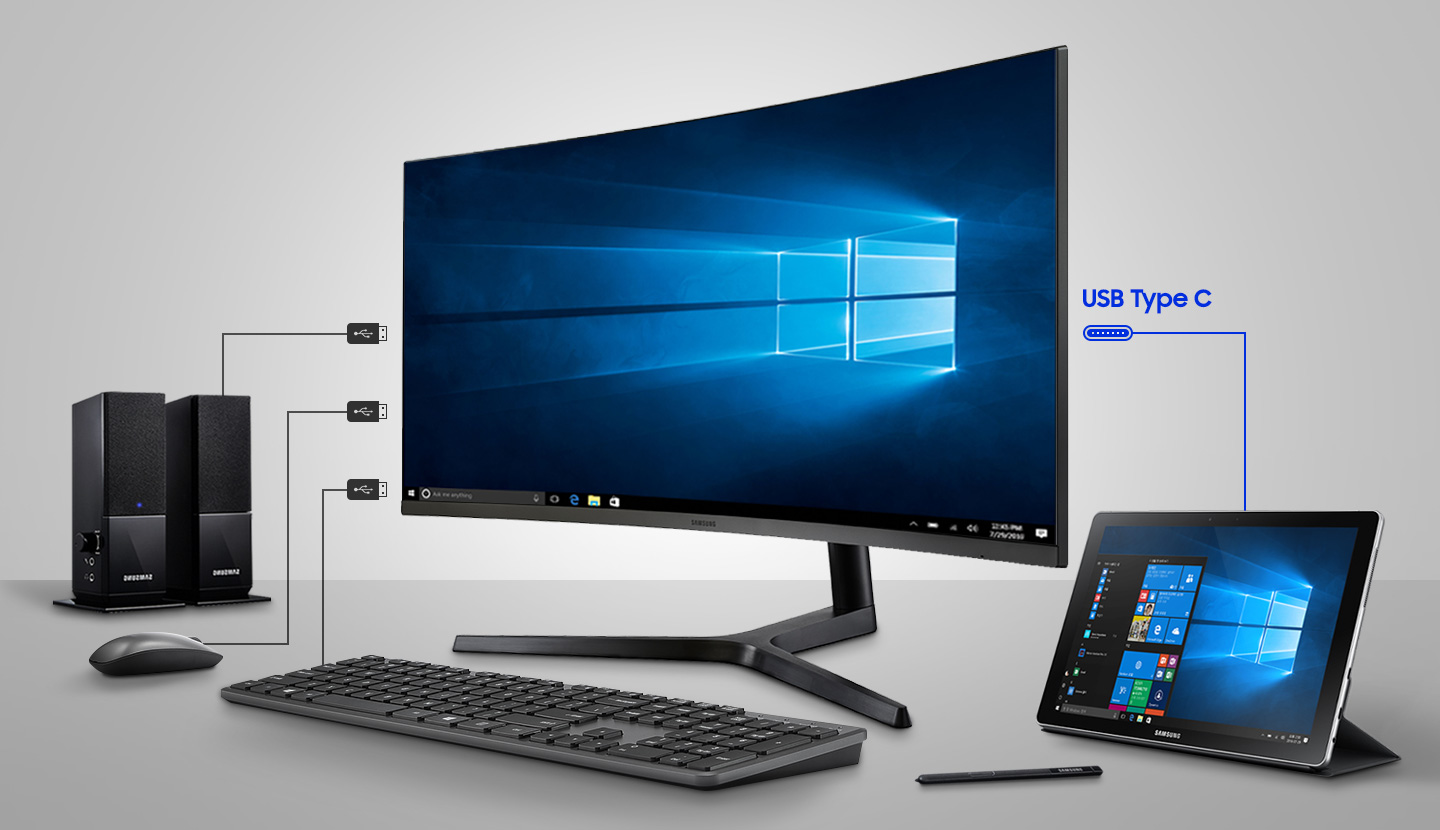 Free up USB 3.0 ports for other uses
Besides a dedicated USB type-C port for any computer including your MacBook or mobile device, you can also use your USB 3.0 ports for multiple peripherals without needing extra hubs.
Extend your mobile device
Experience your Samsung S8 and Note 8 in a whole new way by connecting to a Samsung USB Type-C monitor without needing any hubs or apps.  The larger screen will increase your enjoyment and productivity, especially when sharing with others at home or work.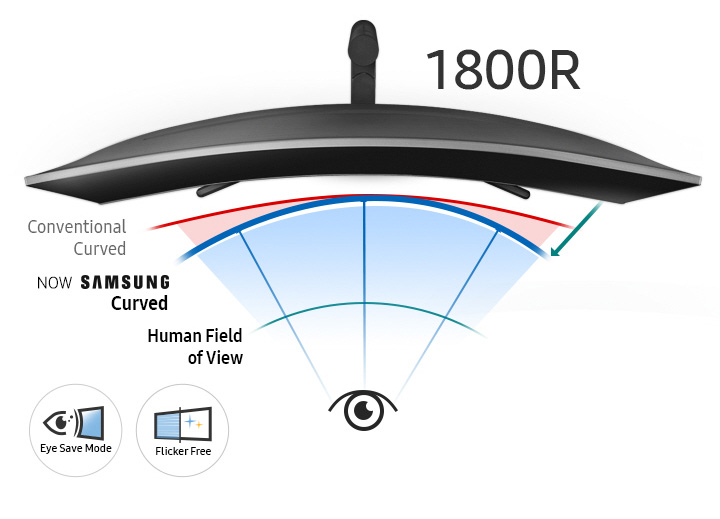 For your viewing pleasure
The 1800R screen curvature of the CH890 gives you an engrossing view of onscreen content. Plus, Samsung's Flicker Free technology and the blue light-reducing Eye Saver Mode add to your visual comfort with reduced eye fatigue.
Increase your ergonomic efficiency
It swivels, tilts, and is height-adjustable. VESA-supported, it can be installed on a wall or separate arms with ease. 
With these functions at your disposal, you can effortlessly position your screen at whatever height and angle you want and share the onscreen content with nearby friends.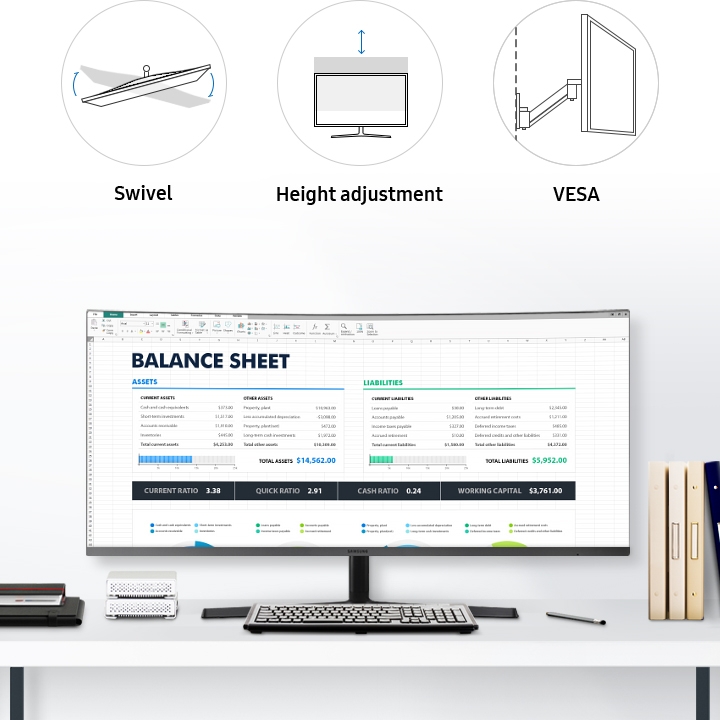 Slim-bodied and virtually bezel-less on three sides, coming complete with a graceful yet steadfast height-adjustable Y stand, the CH89 is a perfect blend of performance and beauty. Its clean back design incorporates a hatch to keep cables neatly hidden out of sight.